1, Remove cartidge from packing.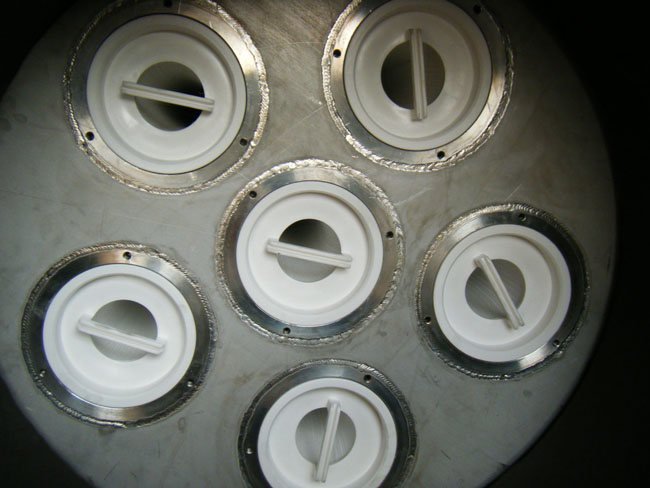 2,Open the housing vent to relieve pressure from the filter housing before opening the housing cover. Verify that the housing is completely empty by opening the housing drain(located on bottom of the filter housing). The housing is empty when no fluid escapes from drain.
3,Ensure that o-ring is properly seated in the o-ring groove of the bottom end-cap. This o-ring is not reusable. Verfy compatibility with the chemistry and temperature of the process flurds. O-rings are available in a varlety of materials designed to be compatible with most manufacturing processes.
4,Insert the filter cartidge on the center post. Push the cartridge into the housing until it is fully seated. To ensure proper cartridge seating. gently twist the hande back and forth while pushing the cartridge into the housing.
5, Slowly turn the cartridge clockwise holding the handle firmly untill it stop(90), At this point, the o-ring is fully engaged into the receptacle. Maximum allowable turning orque:100 inch-pound, To ensure that the cartridge is locked into the housing cartridge receptacle, gently pull the cartridge as if removing it. If the cartridge releases, repeat step 3 and 4. For multi-cartridge housings, note that all cartridge handles should be oriented in the same direction when they are fully engaged.
6, Close the filter vesel cover as per filter vessel instruction.
CLANDE  filter cartridge can replacement lot of brand , such as Pall, 3M, Parker,Phospher, ect.
For more information, please contact me free.
email: clandefilter@gmail.com
---
Post time: Jul-17-2019